Kingtones Book Signing – 2013

Bruce Snoap writes Kingtones 1964 Memoirs and gets invited to
"Local Authors' Night" with the "Original" Kingtones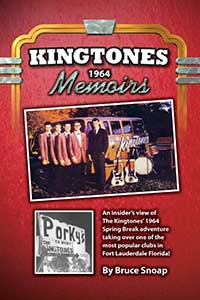 On October 22, 2013, Schuler Books and Music Store put on a "Local Authors' Book Signing Night." Seven local authors were featured, including author Bruce Snoap of the Kingtones; His band mates, the "Original" Kingtones, joined him.
The event started at 7:00 pm, with each author standing up at the podium and telling a little about themselves and then introducing their book. When the seven authors had finished their talk, an audience Question and Answer Session began. The final phase of the evening was the book signing.
Over one hundred people came out to see Bruce and the "Original" Kingtones and to get their book autographed. The Kingtones signed books for almost two hours. It was a very successful, fun and exhausting evening.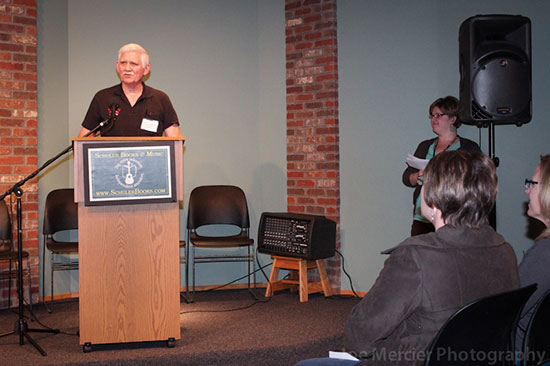 "Good evening; Thank you for coming out tonight.
My name is Bruce Snoap..."
"The book that I've written is titled
Kingtones 1964 Memoirs."
"In closing, the Kingtones continued to play music
for 50 years. But most of those years would never compare
or be remembered like Spring Break of 1964."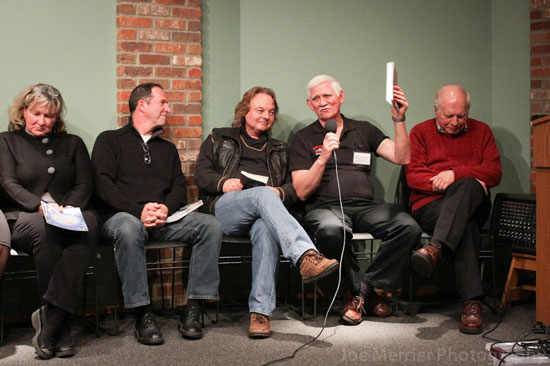 Question and Answer Session between the
audience and the authors.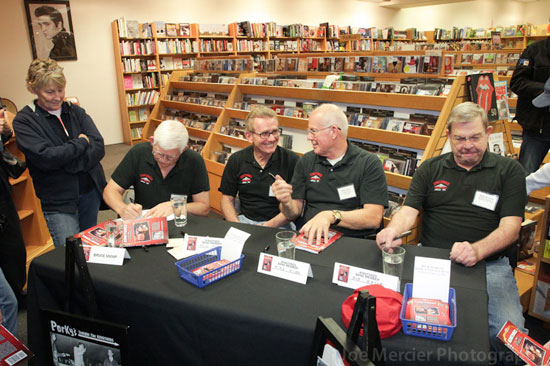 The finale of the evening was the authors and the

"Original" Kingtones signing their books.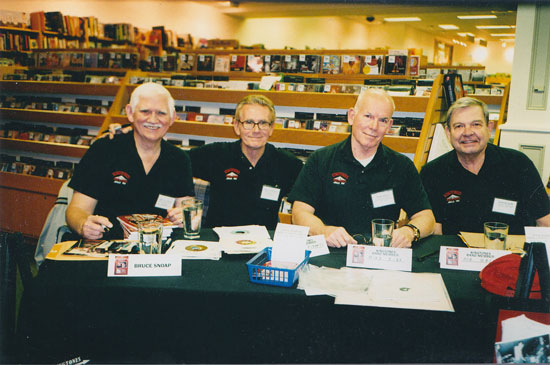 After almost two hours of signing books for over a

hundred fans, the "Original" Kingtones called it a night.
L-R Author Bruce Snoap, Phil Roberts, Mike King, Bob Major.