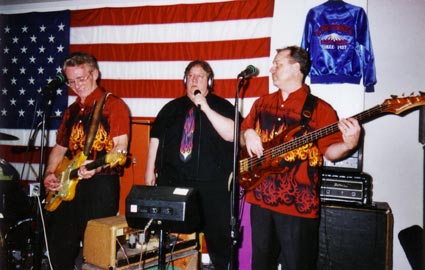 Kevin Bouwkamp (right), was the last "official" musician to ever join the Kingtones. He played bass from 2004 to 2007.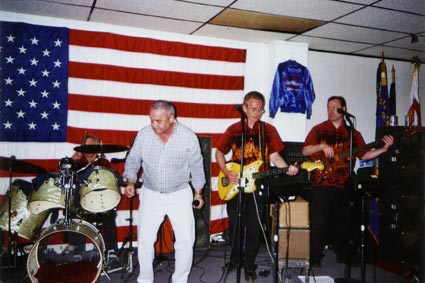 Doug Simmons, former lead singer of "The Swingin' Bees," sings his rendition of "Money."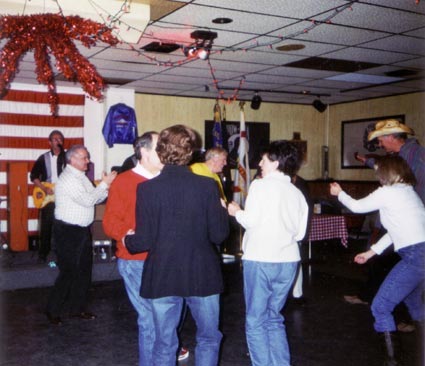 The dancers loved a good dance beat and filled the dance floor.
While playing at the Creston Post, the Kingtones became more musically versatile. Besides the usual repertoire of slow & fast songs, they played waltzes, polkas and line dances.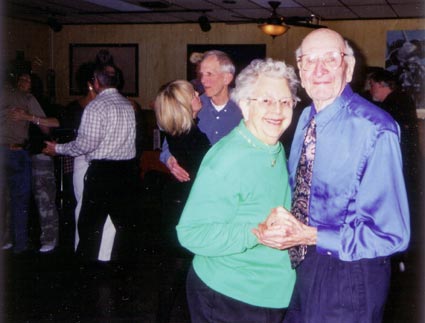 A few of the dancers loved to Waltz, and "Amanda" was a favorite.
"Heard it Through the Grapevine," got the "Raisin Dance Conga Line" going.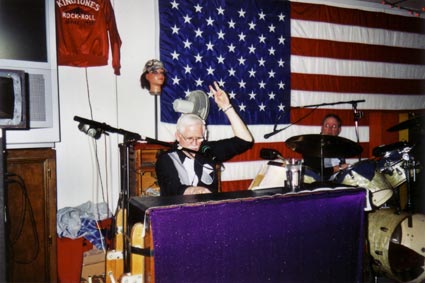 Although Bruce's hand gestures were a form of amusement to the audience, in reality, it was a very serious hand signal telling the sit in bass players what chord the band was going to play next.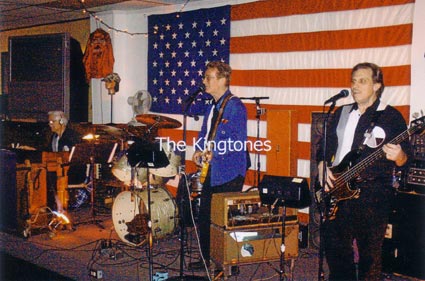 During their Creston Post engagement, the Kingtones received an
"Award"
from the membership.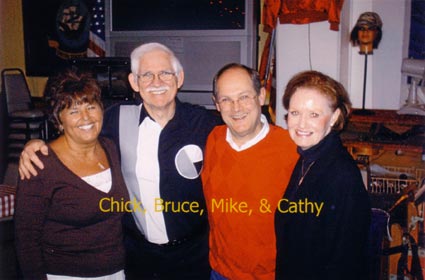 For 3 1/2 years the Kingtones entertained "The Troops" and made many new friends.
Mike & Cathy Nagy, from Traverse City, hadn't seen the Kingtones since 1965. They came to the Creston Post just to see the "old gang" again, before they retired.
Behind the "glamour" of a rock band... packing up after the show.